MAF Bangladesh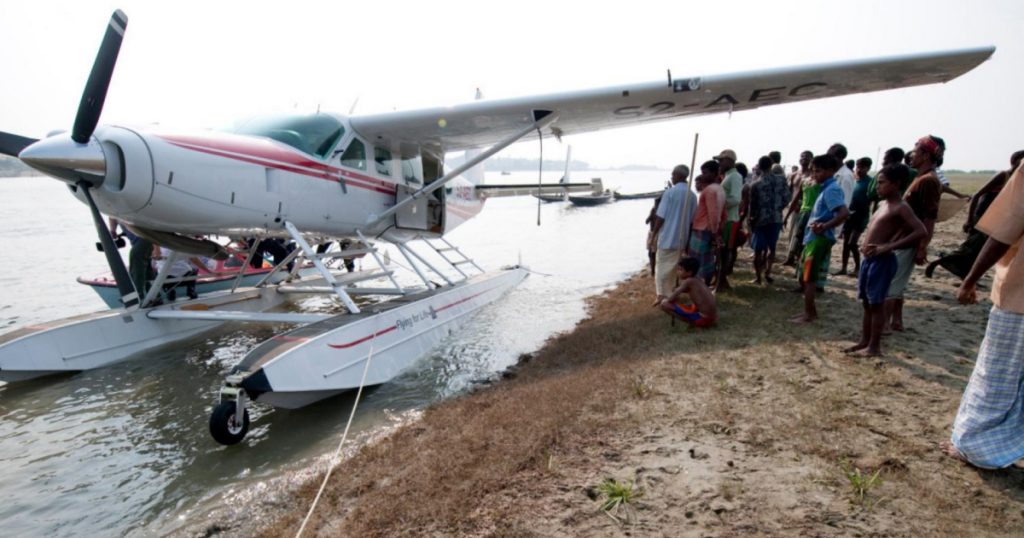 With over eight thousand kilometers of rivers, one third of Bangladesh is covered in water. A few airports and a limited road network, much of the country is very hard to access. Mission Aviation Fellowship (MAF) utilizes it's amphibious (water or land) aircraft to serve humanitarian, medical, and NGO organizations allowing them to reach and assist some of the most remote areas of the country. Normally, these areas are where the need is the greatest.
The high-wing, turbine-engined, aircraft is fitted with a pair of floats that allow it to take off and land on water or land. The extensive river network throughout the country now allows rather than impedes access for communities in need. If there is a river or a runway in the vicinity, MAF can go there!
MAF accesses over 300 hard to reach water landing sites so that we can help your organization reach virtually any place in Bangladesh.
Reaching out to help
MAF stands ready and is committed to reaching out to people in need. Whether in Bangladesh or worldwide, MAF can mobilize to help in times of disaster.
Responding to Natural Disasters:
MAF has recently provided immediate flight support that has allowed aid and relief organizations to quickly respond in the following crises:
| | |
| --- | --- |
| 2004 Tsunami2007 Bangladesh Flood | 2007 Cyclone Sidr2009 Cyclone Alia2010 Haiti earthquake |
Hospital Assistance:
Assisting the Floating Hospitals of Bangladesh – MAF supports these hospitals by transporting specialists and emergency patients
Medical Care within Bangladesh
– MAF has provided over 400 air ambulance/medevac flights
– MAF has flown over 800 flights bringing doctors, nurses and health professionals directly into rural villages where people are in need of medical care.